Relaxed Family Fun in Puerto Rico

Gracing a beautiful beach on Puerto Rico's popular northern coast, Dorado del Mar Beach Resort captures the essence of its sun-splashed resort location. Located just 25 miles from San Juan in the exclusive resort town of Dorado, this classic resort pairs spacious villas with full kitchens and poolside dining with breathtaking Atlantic Ocean views.
View Archive >
Staff Picks
A Garden Fit For A Princess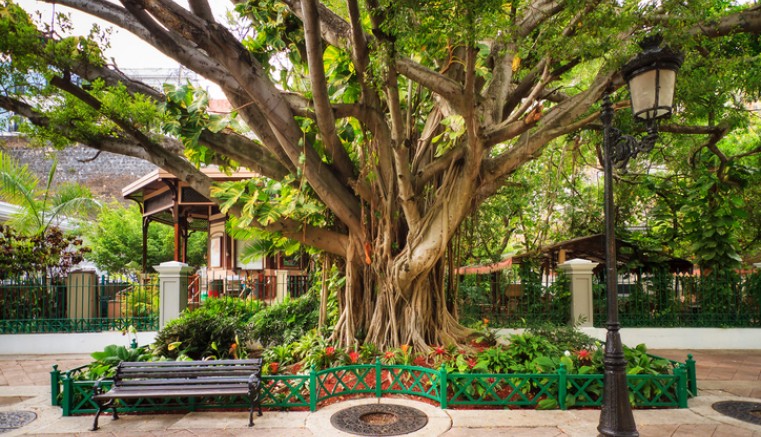 If you find yourself strolling through the charming cobblestone streets of Old San Juan, head towards the mysterious and enchanting "Jardin de la Princesa."
"Amazing hotel, amazing beach, amazing pool."
Our room was clean, roomy, and had an amazing balcony to watch the waves from and overlook the area. There is an amazing pool that you share with Embassy, and a pool bar. The front desk will lend you beach towels, so thats a nice treat. They'll give you a card that you need to give them once you need towels. They also give you a card that gives you access to their beach, which is an awesome beach lagoon, very clean and not crowded. If you need anything, you can call the desk and they'll help you in anyway they can. We wanted to rent jet ski's and they took care of everything.
bugdude1989
"Better than what the reviews say"
This hotel has basic commodities but it's completely worth it. The room was very clean and spacious and it also had an amazing view. It included a fridge and microwave in the room, which was very convenient, and free WiFi. If you need a restaurant, a store, a bar or any other big hotel necessities, you can always walk a few steps to the Embassy right next to this hotel and get what you need.The pool here is great, the staff was very friendly, the beach was nice and we were allowed to use the facilities even after we checked out. The best part was all of this for a low price.
Amira O - Bayamon, Puerto Rico
"Family Vacation"
I was concerned when i first read the reviews. Some good, some not so good. But my family and i had a wonderful time. We loved the amenities, pool, beach, restaurant, etc.We had a two bedroom, Yes, it could use a little upgrading. But it was big and comfortable, The staff was pleasant and we enjoyed ourselves.
ScarletMoon2013 - Vero Beach, Florida
"golden stay"
I loved the hotel.everyone was extremely polite n loved there job. The hotel is awesome, if I had choose this hotel as soon as I arrived to Puerto Rico I wouldn't have left. They have it all from beautiful air conditioned rooms to casinos, beach, pool, bars, restuarants...music....I mean everything. I can't wait to go back next year. Its perfect for honeymoons as well as a family retreat...
mjalkio - Ithaca, New York
Image Gallery